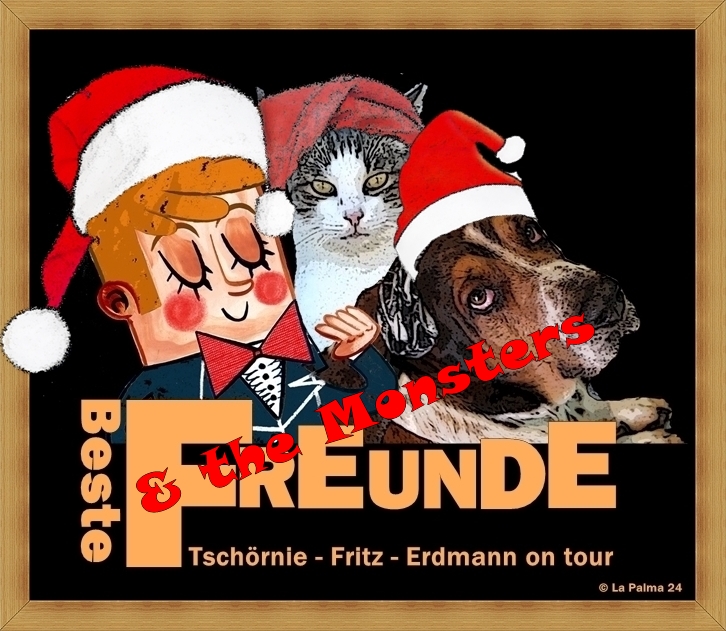 Christmas on Isla Bonita: Tschoernie, Fritz and Erdmann help Santa
Who actually lives in cloud city?
Dear readers,
traditionally the Christmas card of the LP24 journal in the form of editorial comes a comic. In a world full of animal Ernst we wish you in this way also 2017 again a joyous festival! Tschoernie, Fritz and Erdmann are on the road again, This time on behalf of Santa Claus.
 
Who rattles so late through night and wind? It is a GuaGua, even very quickly. On board – suspects such as the inclined readership, and nothing good anyone begins – are Tschörnie, Fritz and Erdmann: For Christmas, you must once again ran.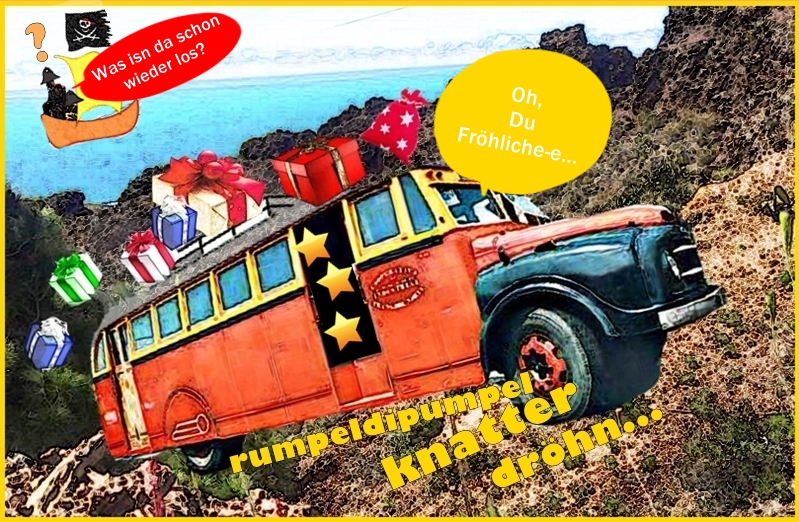 Santa clause has to get the team to create: Gifts delivered is called the Pact. Only then is also Tschörnies under the Christmas tree, Fritzens and Eid dream. And the three rascals, all wacker, nozzles on the La Palma-Acker and quickly deliver gifts. Still, the mood is relatively good, because Erdmann sing so beautifully…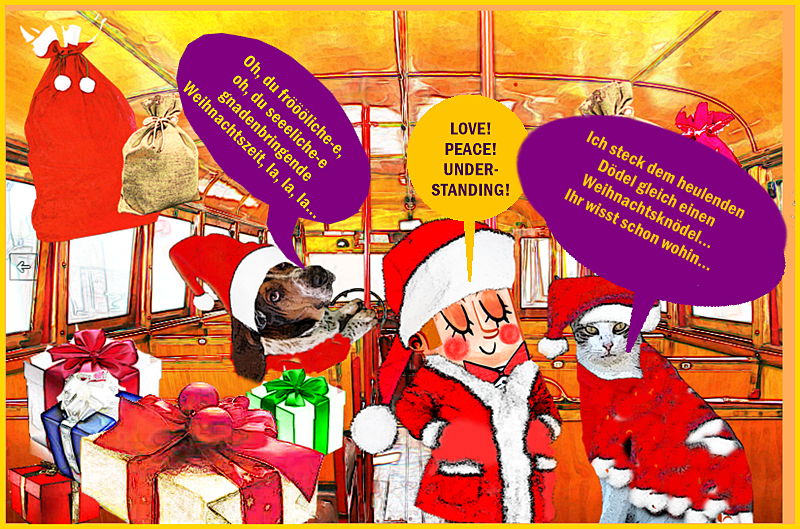 Notice the inclined readership: The Christmas spirit in the bus leans heavily towards chagrin. Distribute packages is hard, Manual work is announced and under no circumstances "Smart". That the Inselhäuptinge for 2018 the Internet of things plan on La Palma and hint at a bright digital future, is the Niko couldn't care less: His team rocking yet non-virtual by hand, and Tschörnie, Fritz and Erdmann ride to the wall . Oh wine eight Graus: The breath goes out in the half Island the dream team. The three of desperation incurred during a break on the volcano. The bus still packages are fed up, but our dream team is soooo matt. The mood is grim, Clouds looming on the horizon, where seemingly no one lives…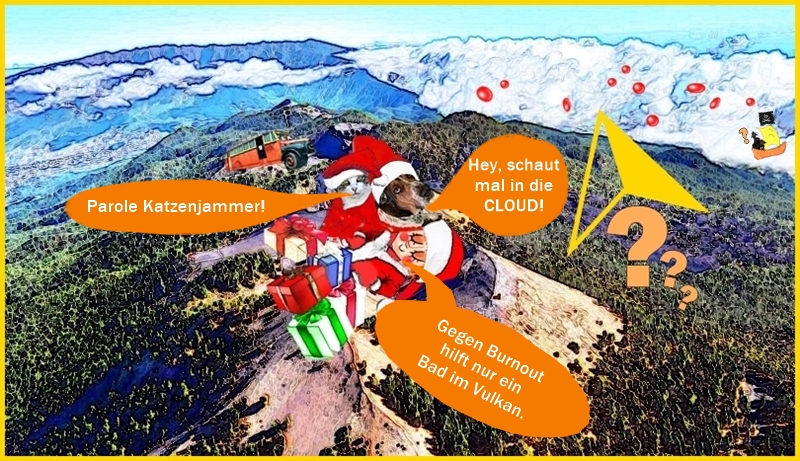 But the Sun deep glow, shows a new life – no, not the Weihnachswein is to blame! Guggsch you and zucksch you: Even with the Christmas Bells bimmeln in cloud city above the sea at La Palma, which teem with monsters and want to. Christmas is the celebration of love, and all develop soft shoots.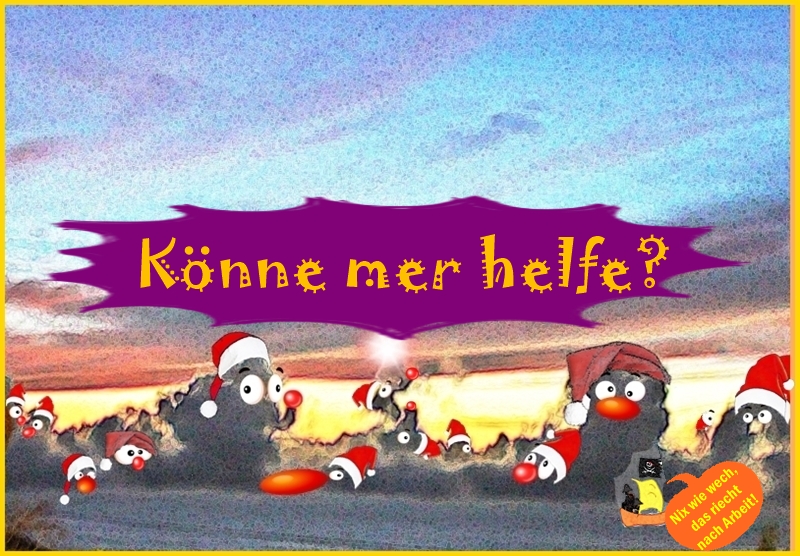 The moral of the Wolkengeschicht? Don't be afraid of the monster! Because it could bring cookies, and if you're lucky, forget to sing! In this Unsinne also our dream team and the inhabitants of cloud wish all readers and customers of La Palma 24 journal monstrous and serene holidays!
Output photos for the comic: Fernando Rodríguez, INVOLCAN, La Palma 24 – © Copyright Tschörnie comics La Palma 24
About user Tschörnie of his "Birth" about his first reports up to his trips with Fritz and Erdmann we have archived in a rubric – Click here.
 

Print Friendly
Article powered by Google