New year's Eve on the Isla Bonita: Tschoernie, Fritz and Erdmann explain the customs
 
Three bags of pop on the way to cognition…
Dear readers,
mind you, no newspaper is the LP24 journal, but a magazine. This also includes, from time to time to publish a comic. And who could better explain the crazy new year's Eve traditions on the Isla Bonita, as our three bags of pop Tschörnie, Fritz and Erdmann? With this picture story, we wish you a skipped – and hopefully enlightened! – Happy new year as well as a still cheerful 2018!
If the new year is ushered in on La Palma, stuff is Palm Eros, Residents from abroad and even tourists, those that initially freaks out, with fiery zeal grapes in the mouth. Fun factor: Mega! Twelve berries must down are choked to twelve Bell strokes, which resound in the last 12 seconds of the old year by church towers and bars too often from the CD. Who creates without suffocating BB´s, the happiness which beckons in the new year, says this old Spanish custom. Tschoernie, the naughty kid of the La Palma 24-journals, Kater Fritz and Basset-Hound Erdmann go fruity constipation of drink muscle with the aim of wish-fulfillment with fervour after of course and the custom profound to the bottom…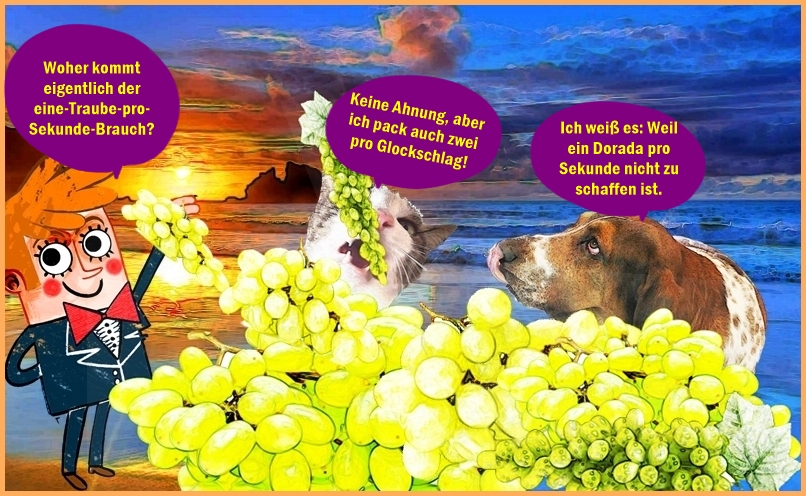 After the grape gagging follows the great happy new year glasses pinging. But be careful! Now Over200 throw a gilt ring in the champagne glass on La Palma fond times secretly / the beloved. High prison sentences threaten suffocation and the survivors again. But Tschörnie, Fritz and Erdmann are clever and this supposedly good luck transferring, in fact but rather insidious tradition not to glue…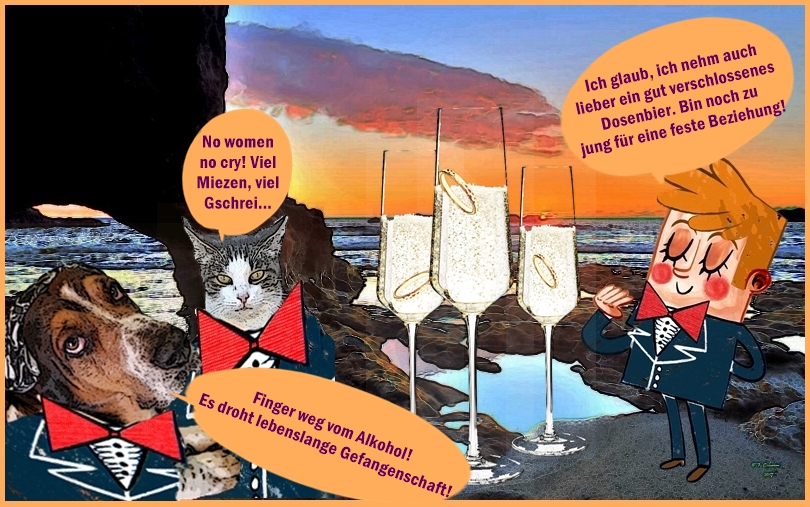 The third Spanish custom of new year's Eve to bring luck in love. However, is on the road of undercover and flashes – If any – only very short times from a generous cut out: Palmerische ladies wear much sleeker under her chic new year's Eve gowns. Our radiography of the chicks, to be Tschörnie, Naturally immortal co-stars Fritz and Erdmann at the fin de Año Fiesta, reveals the secret: Red lingerie are a must!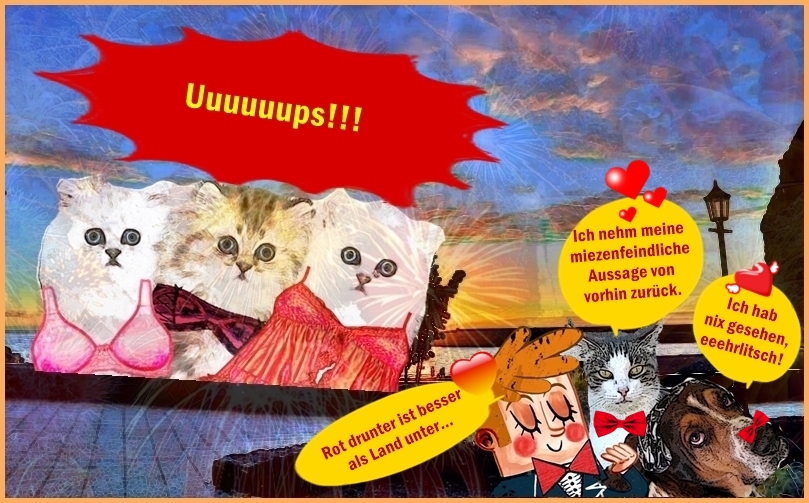 Initial photos of the beaches of La Palma for the comic: Facundo Cabrera – © Copyright Tschörnie comics La Palma 24

About user Tschörnie of his "Birth" about his first reports up to his trips with Fritz and Erdmann we have archived in a rubric – Click here.
 

Print Friendly
Article powered by Google