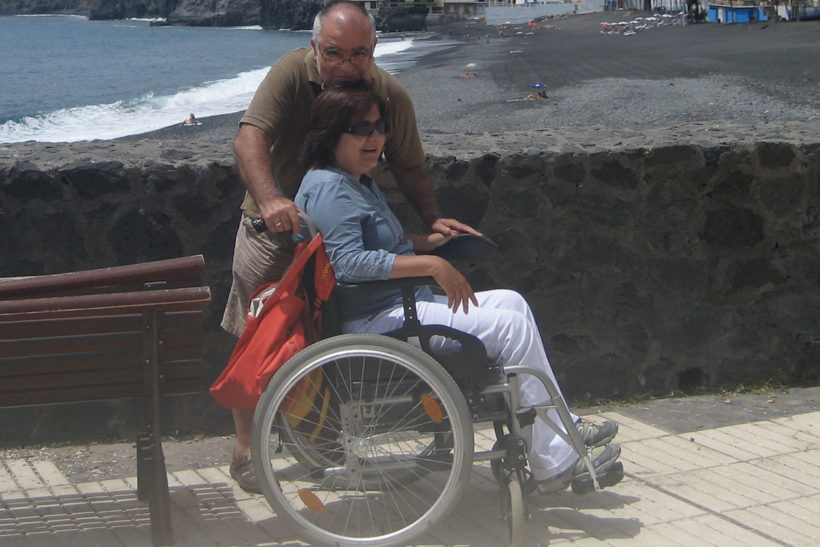 We want to build an accessible Micro residence on the island of La Palma and are looking for cooperative partner
For this is an urban plot in Brena Alta with a size of 1000 sqm available. Our idea is to, 4 Apartments with a size of each 77 to build sqm on the first floor of a building.
Each apartment has two bedrooms, a living room with kitchen and dining area, a bathroom and a covered terrace.
In the lower floor there is a sort of hostel, consisting of six tourist apartments of 21 sqm, To give. Each apartment has a bathroom, a bedroom and a small kitchen. A restaurant, a covered terrace and a heated indoor pool are also available.
The four members of the cooperative were also owners of the hostels.
The revenue from the operation would be used, to pay the therapies and aids, requiring residents.
Everything is in the passive house- Style built, with solar panels, always respecting the environment. Also, a nice garden should not be missed. Of course, everything is built wheelchair accessible.
Would you like to live on this beautiful island in friendship and fellowship?
Then contact us Contact, We would be very happy with people who wish to do so, to contact and live.
Whether German or Spanish, so we can learn from each other!
For further information, please send an email to joan@guadalupebrito.es or call us by phone 0034 663 932 205 an.
Guadalupe Brito & Juan Mompó