Did you know, that man is the only "mammal" is, which takes still-grown state milk to be? For all others (Mother-)Milk-reared creatures milk enjoyment ends at the latest with the drying up of maternal source. Only man swings to "spare 'milk, namely the cow, at. And since the word "lactose intolerance" catchment has put into general usage, we know, that not all people of this made for infants Food- and raising funds tolerated in the adult age: bloating, stomach pain, Indigestion are often extremely unpleasant symptoms. Unfortunately, this also arise after consumption of all milk-containing foods such as cheese, Quark, Yogurt and even in soups and sauces hidden Cream additional one.
Equally unpleasant to gluten intolerance may pose. Gluten - of which I have personally ca. heard twenty years ago for the first time, when a friend because of undetermined, admitted but almost life-threatening malaise in the Hamburg Tropical Institute and after many tests diagnosed with "celiac disease" = extreme (and dangerous) Form of gluten intolerance, was released. Since then, the milder form of gluten intolerance at breakneck speed seems to run rampant and to increase daily.
Unkind even claim, it was now fashionable and make ugly jokes about patients and their "fuss".
So what's turn to be on the gluten intolerance and how can it, suffer more and more people including? What is that, this ominous gluten? In simple words, Gluten is a component of cereals, which provides water related for, that the milled cereal adhesiveness attained and can be therefore processed into a dough. Without gluten, no blocking of the dough and without the possibility of no, a e.g.. make bread mass. Different grains have different gluten shares = shares on adhesive, the highest found in wheat flour.
About flour as a staple food no one previously had been thinking, loaf, Cake, Doughs and everything else, what needs to be stretched with wheat flour or connected, have been produced, consumed and enjoyed. Only: as the old grain varieties for centuries were unchanged. It was sown and harvested and this crop seed was again taken. Meanwhile, however, were all cereals, to higher and better(?) to generate income, to contaminants and moisture damage, vermin, etc.. off, changed the laboratory.
In addition, were and are "more effective" chemical weedkillers and oodles be brought from artificially produced fertilizer on the crop fields. That is, the centuries-old grain, with and to some extent we have become themselves large our parents yet, has with the grain, which nowadays flour and then baked goods is processed, little in common. What wonder, that so many people this biologically modified product, which is also added to many other foods, not tolerated. That digestion and especially the small intestine strike, form inflammation, that would not give it so without the biologically altered crops.
Other intolerances take Affected in importance and number: against bitter substances, to nuts, to shellfish, to eggs or to certain antibiotics.
An intolerance Histamine has recently been on the rise, must be being scrutinized, which of the numerous histamine-containing foods actually which of the equally numerous symptoms can be held responsible.
So what to do if food intolerances and what I do, I as travelers plan, to visit La Palma during my vacation?
Who actually a lactose- or gluten intolerance is plagued, will miss our beautiful island to nothing. All the major supermarkets have their own areas for special foods and have a similar offer as the supermarkets in Germany. That is, there are for people with lactose intolerance now on La Palma an extensive range of e.g.. Soy milk in different flavors, which replace the incompatible become cow's milk, like almond- or coconut milk.
Lactose-free yogurt, instant pudding, even cheese, Ice cream or chocolate are available in lactose-free production, which are found in separate cooling zones. Gluten-free foods such as bread, Cookies, Pasta is also obtained in all supermarkets in specially marked shelves. In addition, the island of a large network of organic shops pleased, all very well, clearly and controlled "organic" are equipped and have a wide range of different health products. Their addresses can be found in the local free Print- and online journals.
Those who want to purchase healthy on special diet products and supplements out and eat, we put the products "from the region" to heart, especially avocados and bananas, as well as seasonal agricultural crops and especially aromatic different varieties of fruit, be found on the regional weekly markets and small shops along the way.
lactose- and gluten intolerance, Years ago, a real obstacle to the idea, to travel abroad, must be no more reason today the envisaged target La Palma, to stay at home.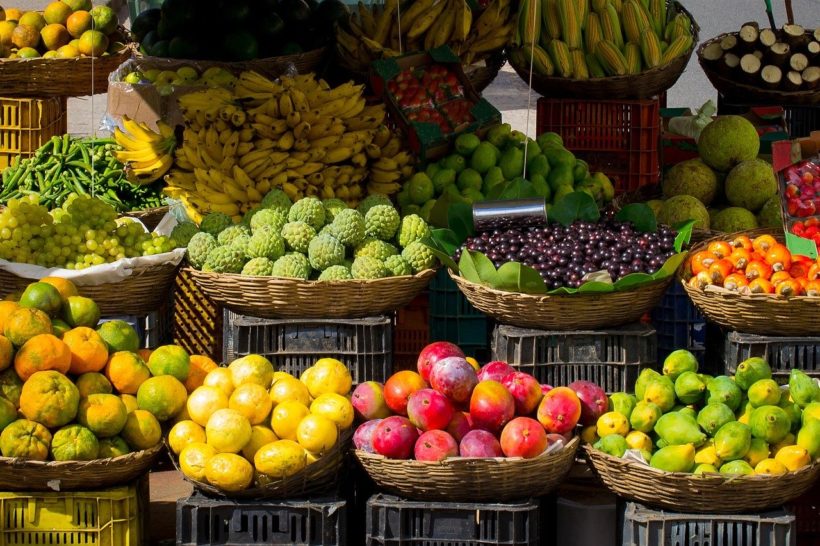 Neither, stock up in advance with all kinds of replacement foods. La Palma has adapted to the changing eating habits and some of its own residents * inside and has a rich assortment of special products, makes the lives of affected food intolerant people easier. And that applies to happiness for locals and visitors from abroad.
Daniela Flemming
with many thanks to Jana
By Daniela Flemming